INFORMATION EVENTS:
Looking for a Girl Scout information event in your area? SEARCH NOW »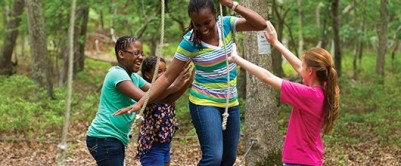 This new digital edition of our Volunteer Essentials guide is designed to support busy troop leaders on-the-go. You can easily find what you need to get started on your Girl Scout journey and search for answers throughout the troop year.
Continue >

The New Leader Portal contains resources that will come in handy during your Girl Scout year, including the Parent/Guardian Introduction Email, New Leader Resource Sheet, Instructions for Starting a Troop Bank Account and more!
Continue >

The National Council Session, which is the Girl Scouts of USA triennial business meeting will take place from Wednesday, October 21 – Friday October 23, 2020 in Orlando Florida. Applications to be a delegate are open September 1, 2019 through November 15, 2019.
Continue >

This publication features a plethora of interesting and valuable courses, Council news and opportunities tailored specifically for our adult volunteers.

Continue >

This Girl Scout family publication highlights opportunities in our focus areas, information on earning one of Girl Scouts' highest awards and endless program  opportunities that are sure to excite!

Continue >

Our parents and adult volunteers are vital to the success of eastern Missouri G.I.R.L.s (Go-getters, Innovators, Risk-takers, Leaders) TM.  At Girl Scouts of Eastern Missouri, we want leading a troop to be a great time, which is why we'll support you every step of the way.
Continue >

Welcome to Girl Scouts! Your G. I. R. L. (Go-getter, Innovator, Risk-taker, Leader) is now part of a community of 2.6 million girls and adults committed to her success. We're excited to provide you with resources, support and opportunities to make her Girl Scouting experience the best it can be.
Continue >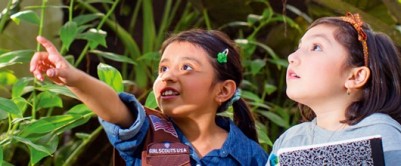 From the mightiest Daisy or Brownie to the most accomplished Gold Award Girl Scout, badges fuel girls' journey to success and beyond. And with 42 new badges in STEM and Outdoor activities coming in 2019, girls can choose from over 236 unique ways to lead their own adventure at Girl Scouts.
Continue >