Answer Center Summer Hours: Effective July 12th, Monday, 9am to 5pm, Tuesday and Wednesday 9am to 6pm,
Thursday 1pm to 6pm and Friday 9am to 5pm

This digital Girl Scout family publication highlights Council events, information on earning one of Girl Scouts' highest awards and endless program opportunities that are sure to excite!
Continue >

While many things changed in 2020, the support that Girl Scouts of Eastern Missouri offered our girls, families and communities did not waiver. Read the incredible stories of our remarkable Girl Scouts and volunteers.
Continue >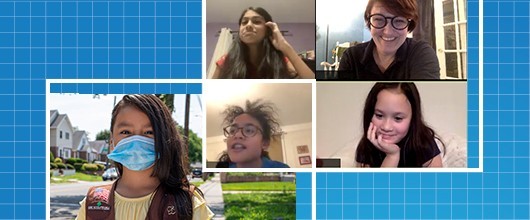 You'll find brand-new programming—including Journeys—for every grade level, alongside our trusted tips and resources for safe in-person and virtual meetings.
Continue being the support your girls need right now; we've got the rest. See what's new today!
Continue >

Girl Scouts of Eastern Missouri is removing financial barriers so all girls everywhere can wear the distinctive uniform of a Girl Scout.
Continue >



CLICK ON YOUR FAVORITE SOCIAL MEDIA CHANNEL BELOW!