Girl Scout Information Events are happening near you.

New troops are forming now! SEARCH »

This publication features a plethora of interesting and valuable courses, Council news and opportunities tailored specifically for our adult volunteers.

Continue >

This Girl Scout family publication highlights opportunities in our focus areas, information on earning one of Girl Scouts' highest awards and endless program opportunities that are sure to excite!

Continue >

Welcome to Girl Scouts! Your G. I. R. L. (Go-getter, Innovater, Risk-taker, Leader) is now part of a community of 2.6 million girls and adults committed to her success. We're excited to provide you with resources, support and opportunities to make her Girl Scouting experience the best it can be.
Continue >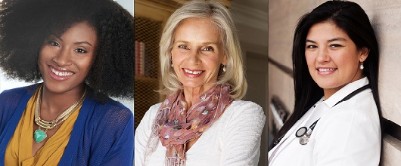 Whether you earned Brownie badges or your Gold Award, you're a Girl Scout alum! Follow the Girl Scout Network on LinkedIn to connect with other alums, get updates on what Girl Scouts do today, take action on behalf of girls, and promote girls' and women's empowerment, leadership, and advancement in the world.
Continue >