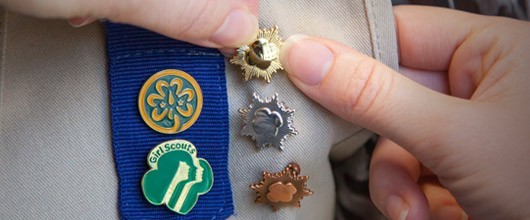 Highest Awards
Bronze. Silver. Gold. These represent the highest honors a Girl Scout can earn.
All three awards give you the chance to do big things while supporting an issue you care about. You might plant a community garden at your school or inspire others to eat healthy foods for your Bronze, advocate for animal rights for your Silver, or build a career network that encourages girls to become scientists and engineers for your Gold. Whatever you choose, you'll inspire others (and yourself). 
As you earn one of Girl Scouts' highest awards, you'll change your corner of the world—and beyond. The possibilities are endless.

Girl Scouts of Eastern Missouri recognizes girls committed to Girl Scouting that have reached a milestone of ten years, thirteen years or are a Graduating Senior.  To receive a certificate to document this commitment, download the Milestones Form and submit to the council office by March 1.